Meet the Young Monks, the larrikins from the ACT that manage to encapsulate the perfect tropical vibes despite their landlocked location. This spiritual group of mates have been doing alright for themselves, supporting bands such as Ocean Alley and Saskwatch on tour, as well as racking up the streams on Spotify.
Set to release and tour their debut, self-produced album Swamp Creek on June 29, BYO had a chat to bassist Tom Caldwell ahead of their big month to delve deeper into their creative processes.
BYO: You guys produced Swamp Creek yourselves! Tell us about that process, was it hard?
TOM: It was. It was a sort of conscious decision that that was the road that we were going to take, which eventuated in a longer process. It's been spread out over the last two years in the making. It's definitely the best way we could have done it, for the end result that we've got.
BYO: Is there a reason you guys want to produce yourselves?
TOM: We've always done it, even earlier on. Steve and Sam were involved in a lot of production, and their skills have developed over each recording we did. We did go to a good studio in Sydney and recorded and spent a bit of money on that and walked away going 'We've lost a bit of our sound going to a studio, working with someone else.' So that's when we went down the road of self-production, it's sort of taken a bit longer but it ended up being the way to go.
BYO: How does the Young Monks writing process work; does everyone do a specific part of the writing, or is it all collaborative?
TOM: It's a song to song basis. Some songs will come solely from one person; a couple of songs have been written by a certain individual and then majority of the record is from a collaborative point of view. We'd start off with a riff, then end up with a jam and then we'd go from that, with everybody contributing the different parts of the song. A lot of it was recorded in different parts of the east coast as well. We went to the Snowy Mountains, and then we went to Bundanoon; we also spent a lot of time down in Victoria. Songs developed from being down in those sort of places together.
BYO: Is there a reason you guys write in different locations?
TOM: It's just a more creative experience! We're all working and writing and playing music in our hometown, and it's like, we can allocate and put two weeks aside, completely get away from everything, from the city, and take ourselves away from that to beautiful parts of Australia, bunker up in a house and just see where you end up from there. Go in with no expectations. We go down with the drive to write songs and create, and spend two weeks and come away with songs that end up being on the record. It makes the whole experience completely worthwhile.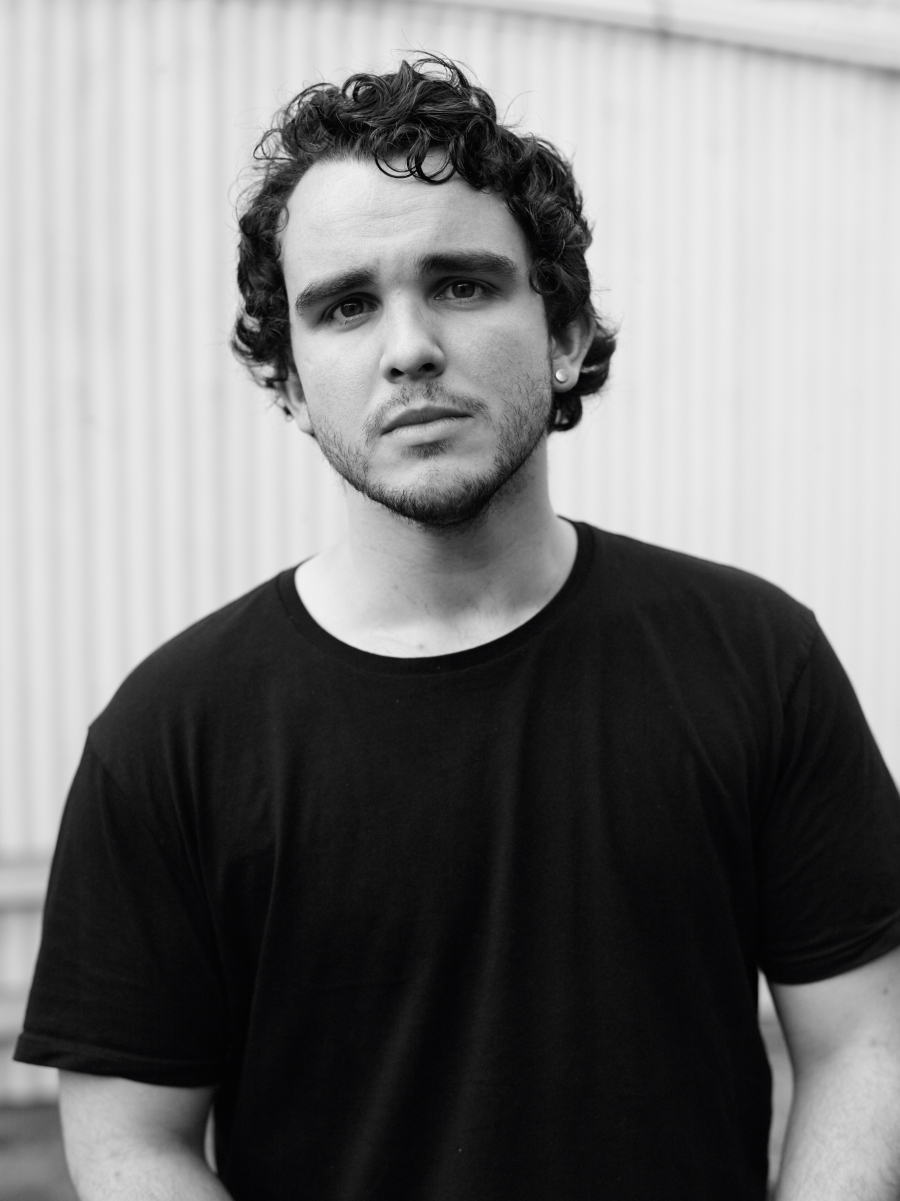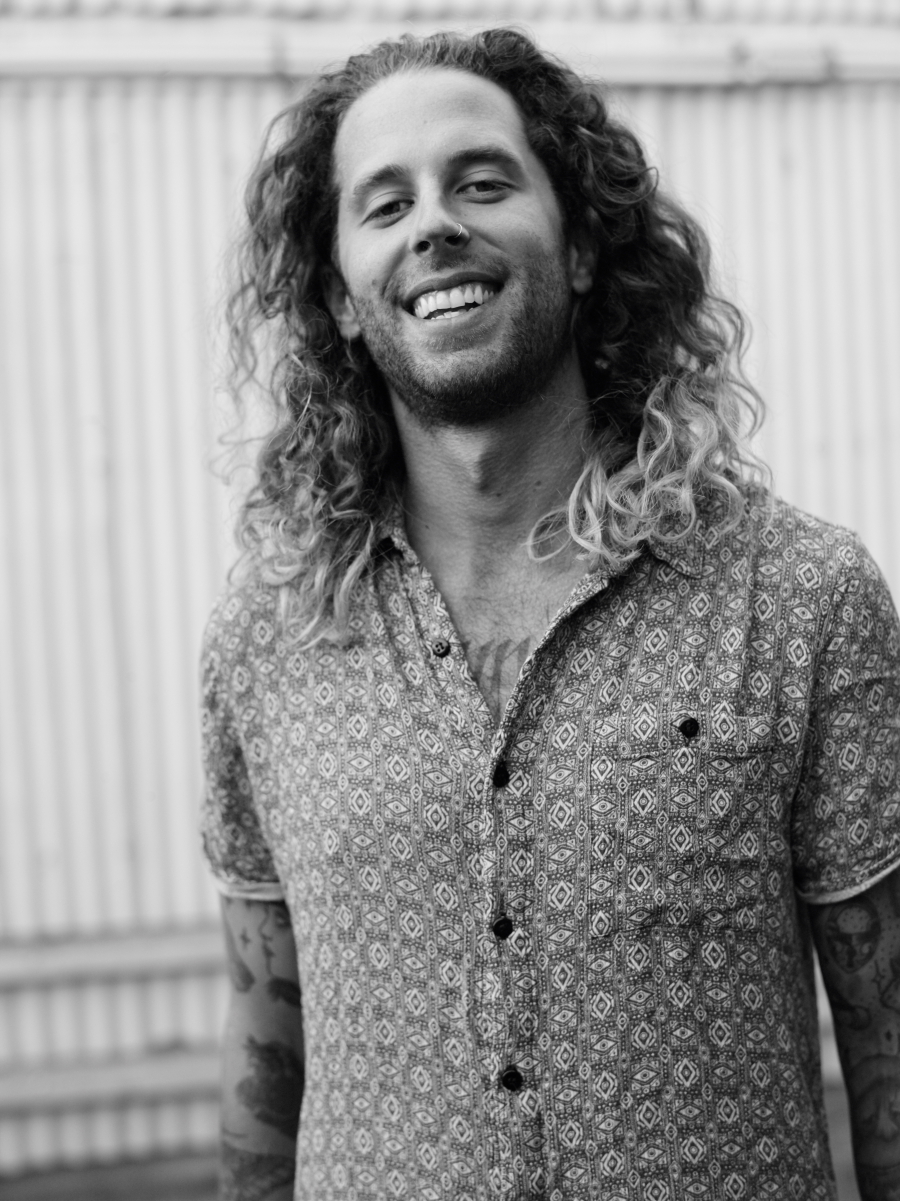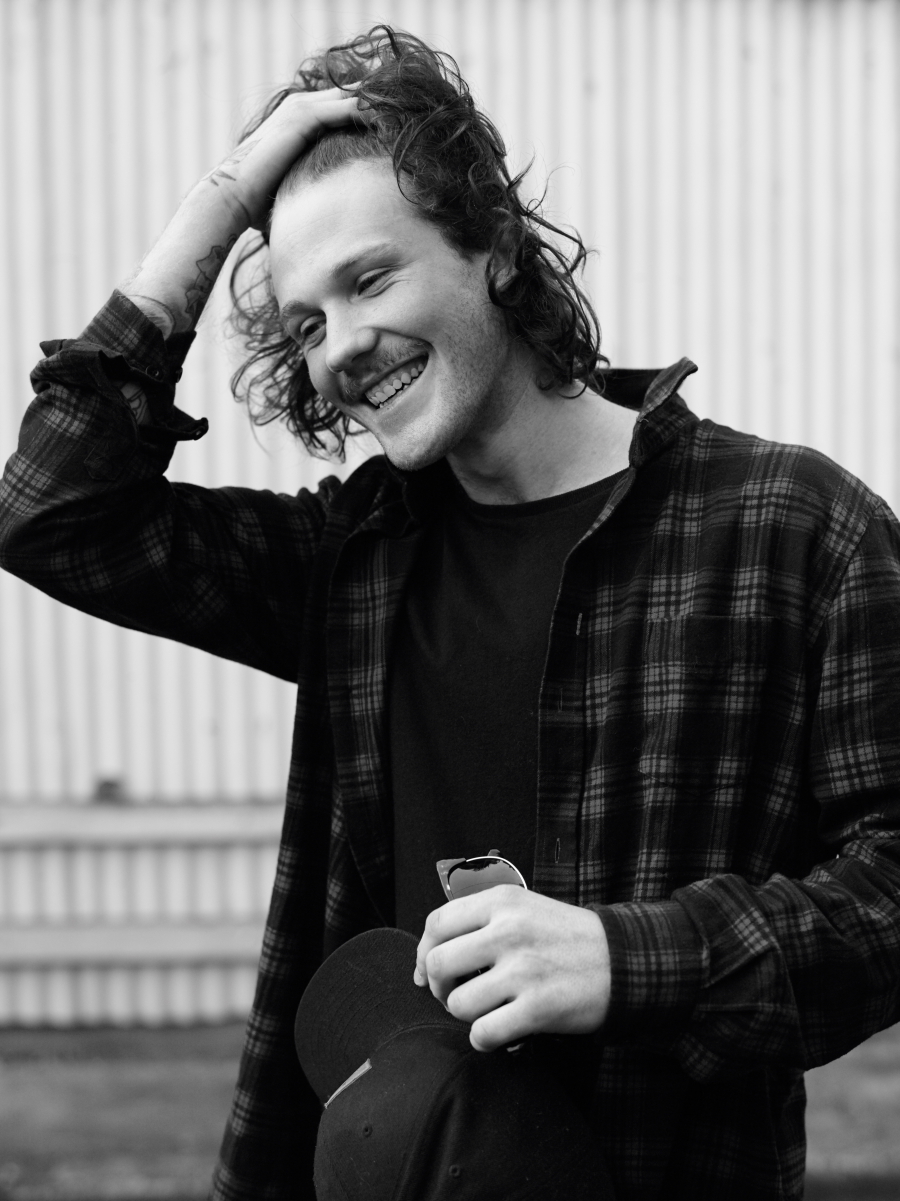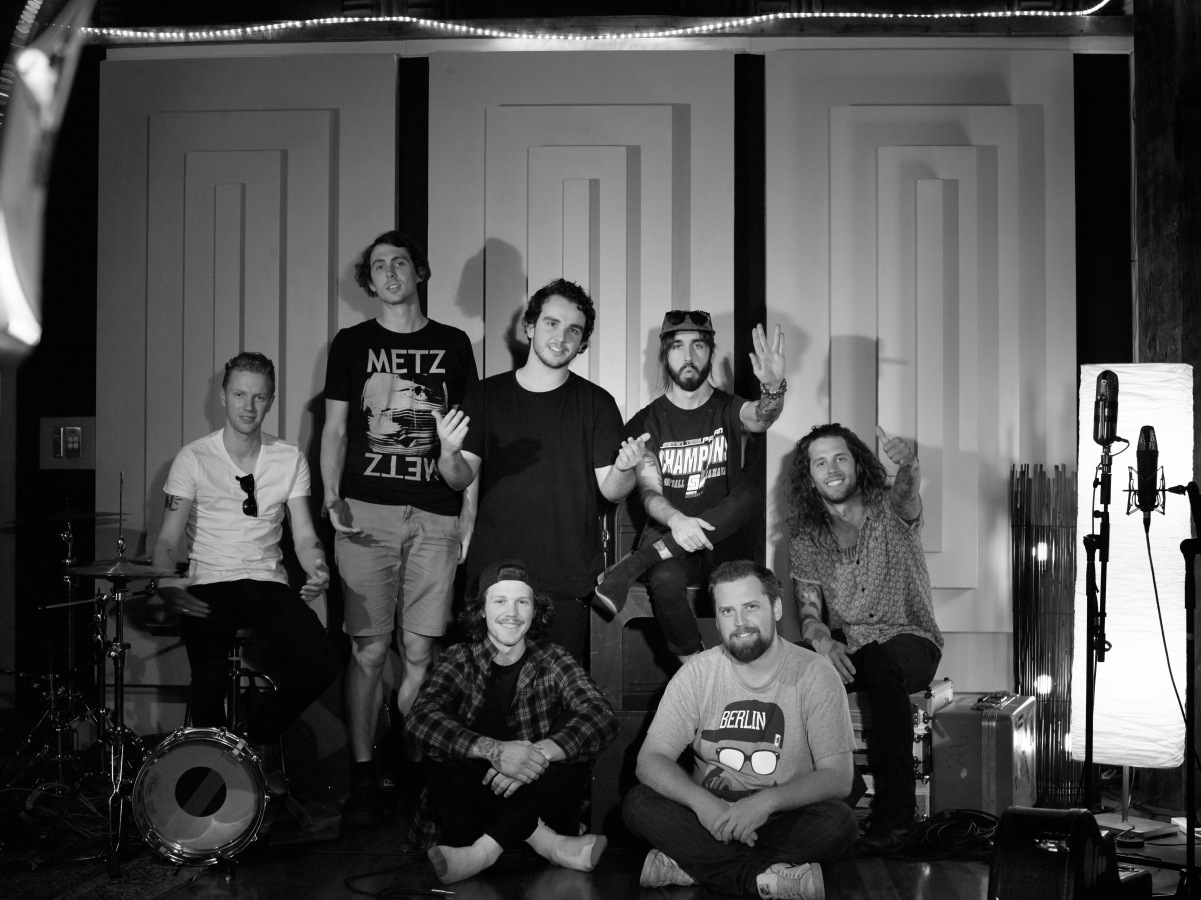 BYO: Swamp Creek talks about some very existential themes; is there any reason why you explore these ideas in the band's music?
TOM: There's so many different reasons. A few of the songs have stemmed from the vocalist having pretty vivid dreams and them translating into songs. From my point of view, as far as lyric writing, I'm not too involved, but it's really inspiring to watch Santos when he writes. Even if he doesn't have an idea and we're just in the studio, he just taps into a certain place, wherever he is pulling it from, and turn around melodies and vocals really quickly. It's insane to watch, it's pretty cool.
BYO: Tell us the origin story of Young Monks!
TOM: It's pretty interesting! The singer Santos, the two guitarists Sam and Steve, they've been growing up playing and writing for ages, so long. I'm a couple of years older than those guys, and I knew them from when we were young, like 16, 15. Now, we're coming up to our early to mid-twenties and I'm seeing them develop. I was playing in a different band to them, and then we all came together at a certain time in our lives and linking up at the same time, and then Young Monks started straight away and progressed really quickly. It was like years and years of honing our skills and writing in different bands and different genres, and coming together and making happen.
BYO: What made you choose the name Young Monks?
TOM: I don't know! When I joined it was already the going name, and then we were thinking about whether this would be the name that we run with, and then we were talking about changing but we came full circle and decided to stick with it. The way that everything has eventuated in the last 18 months, I think the name suits everything that we've created; the whole record itself.
BYO: How would you describe Young Monks in a sentence?
TOM: Hmm, I would say tropical paradise holiday rock; I don't even know if that's a sentence.
BYO: Some key words, that's good.
TOM: That's just some words haha! I don't know, that's all I've got.
BYO: Finally, are you guys getting keen for your tour coming up?
TOM: Pumped. This'll be our first independent headlining tour. We've got a lot of friends coming along for the ride, and we're going to turn it into a bit of an experience as well. We're going to check out some really cool places along the way, and take time out to have some fun. All in all, it's going to be a bit of a celebration and party, a bit of fun!
Swamp Creek will be released this Friday, June 29. You can catch Young Monks in Sydney on the July 21 at Brighton Up Bar, with tickets available here: https://tickets.oztix.com.au/?Event=88020